"Always committed to serve you with our best service and innovativeness"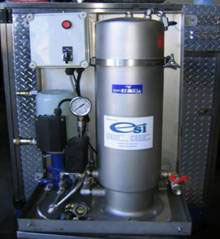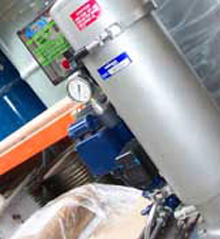 Portable Trolley Filter Systems
The Portable Filter is designed to remove dissolved moisture from transformer oil to ensure all oil being transferred to electrical equipment meets recognized standards. This Filter Unit is supplied with 2 single cartridge filter housings to suit a variety of Velcon Cartridges. For transfer applications an Aquacon AC-718P4D cartridge is used in series with a SD-718 Superdri cartridge. This combination provides overpressure lockout protection against free water and particulates with dissolved water removal to less than 10ppm (monitored by moisture meter). The unit is supplied with an in-line moisture meter, type Vaisala HMP228.
Unit is mounted on 2 wheel trolley for easy handling.
Pump type; Tuthill Series 4000 gear pump fitted with viton seals.
Over pressure protection via pressure switch and mechanical by-pass valve.
Motor over current protection.
 Hour meter and oil pressure gauge.
In-line Valisala moisture meter with cartridge change out indicator.
2 x 10 metre dual hoses supplied.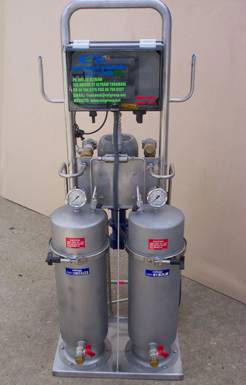 5000 Lt/hr Vacuum Dryer degasser Unit
The ESI Vacuum Dryer degasser unit is designed as a versatile Transformer Oil Filtration unit for field or factory use. The unit incorporates high capacity multi-stage electric oil heaters, a Large Capacity Vacuum Pump with external connections for Vacuum filling work, 3 stage particulate filtration, and connections for a large variety of service applications.
Standard instruments include air in-line moisture meter, flow rate and flow totaliser, vacuum, pressure, temperature and alarm listing. Flow rates are variable from 0 to >5000 lt/hr and heating from 24KW to 96KW in four stages. A PLC controller allows for easy operation and protects the filter unit from operator error.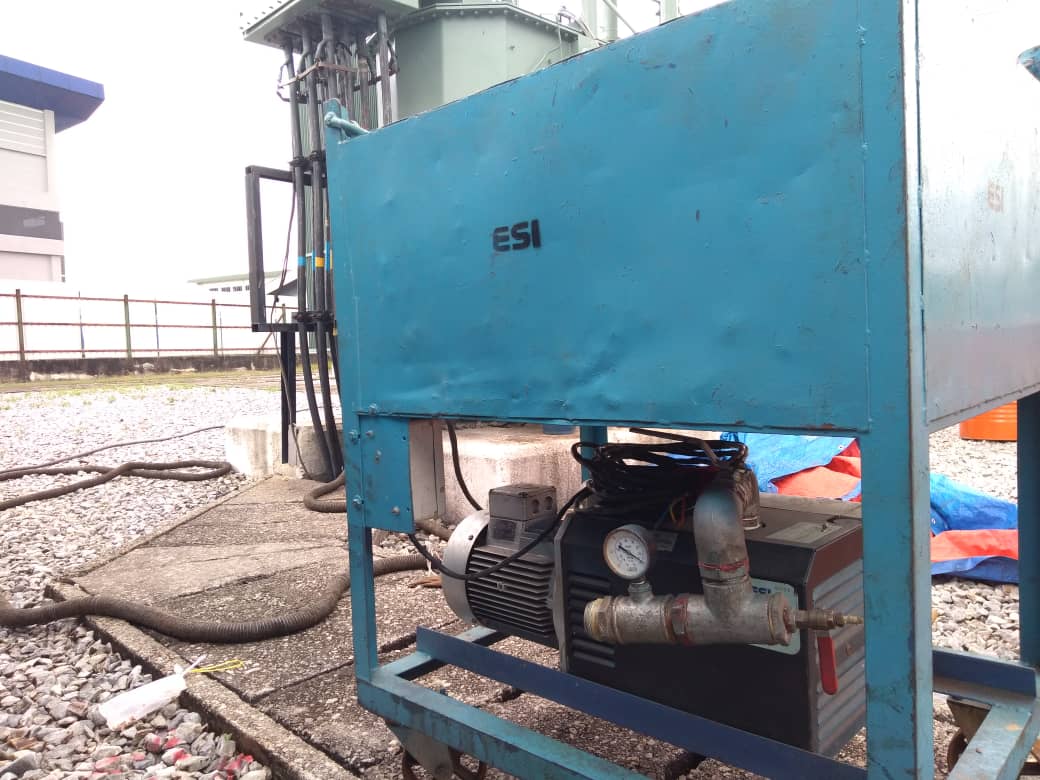 Purifying and drying Transformer Oil in bulk.
Vacuum filling of Transformers and Electrical equipment.
Drying and Purifying oil in transformers (on and off-line).
Vacuum Drying of Transformers.
Removes Dissolved Moisture Transformer Oil.

Reduces combustible gases and oxygen.

Improves oil dielectric values.

Improves transformer power factor.

Extends oil service life.

Extends transformer service life and reliability.
Transformer Dryout Systems
On-line Vacuum Dry-out units allow drying of transformer windings while the transformer remains in normal service. Maintaining low moisture levels in the cellulose ensures the transformer is less likely to fail due to shock loadings, such as lightning or through faults, and insulation material is not degraded through chemical reaction with moisture.
ESI operates a Transformer Oil PCB Dechlorination and Recycling Facility in the ACT as well as an itinerant service in some Australian States and Overseas. All plant operations are operated via a computer controlled SCADA system which ensures maximum protection to the Operator and Environment and that the integrity of the oil properties are maintained throughout the entire process. As fully licensed PCB Waste Transport Operators, ESI can provide a one-stop oil exchange service utilising our dedicated tanker, filtration and vacuum filling equipment operated by specialist staff.
ESI own the exclusive rights to Velcon Transformer Oil Filter Technology in Australia. Over the past few years ESI have developed small portable transformer drying systems utilising Velcon's Superdri dissolved moisture removal cartridges to dry the transformer cores online. The advantages of this system includes:
➢ The transformer can be left in the service during the entire operation.
➢ No mechanical stresses are imposed on the insulation or tank.
➢ Core shrinkage is minimised as water is replaced by dry oil on removal.
➢ Drying is gradual and can be monitored through on-board metering.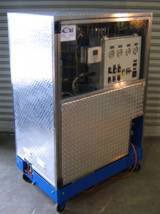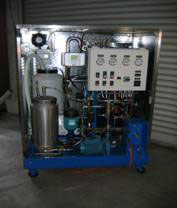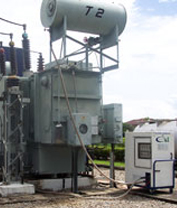 We are productively encountered closely to the Power and Generation, Transmission, Distribution, and Hydro-Power Station Project.