"Always committed to serve you with our best service and innovativeness"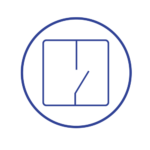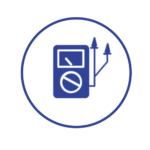 Protection Relay Testing & Calibration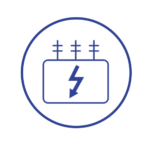 Transformer Testing Includes :
Visual Inspection
Insulation Resistance and Polarization Index
DC Winding Resistance
Turn Ratio
Tan Delta/Power Factor – Winding
Tan Delta/Power Factor – Bushing
Excitation Current Measurement
Short-Circuit Impedance
Magnetic Balance Measurement
Transformer Functional Guard
Frequency Response of Stray Losses (FRSL)
Zero Sequence Impedance
Vector Group
Contact Resistance Measurement (HV/LV Terminal)
Dielectric Response Analysis (DIRANA)
Sweep Frequency Response Analysis (SFRA)
Infrared Thermography
Partial Discharge
Motor Current Signature Analysis for OLTC
Vibration Signature Analysis for OLTC
Current Transformer Test
Increased safety, problems are detected before they are a hazard.
We have our team of Electrical Testing Engineers and Technicians that have vast experience and not forgetting our very own Senior IR Engineer that has the competency to endorse Electrical Testing jobs.
we have experience engineer forconducting of testing with our own equipment
We are productively encountered closely to the Power and Generation, Transmission, Distribution, and Hydro-Power Station Project.